Refrigerants make modern home air conditioning possible. The coolant runs through the air conditioner's coils, cooling and dehumidifying the air in your home.
Systems made before 2010 in the United States almost exclusively operate using R-22 refrigerant, known as Freon, which is being phased out. If your system was made before 2010 and needs to be replaced, it would likely be replaced with a system that uses R-410 coolant, which is more efficient and better for the environment.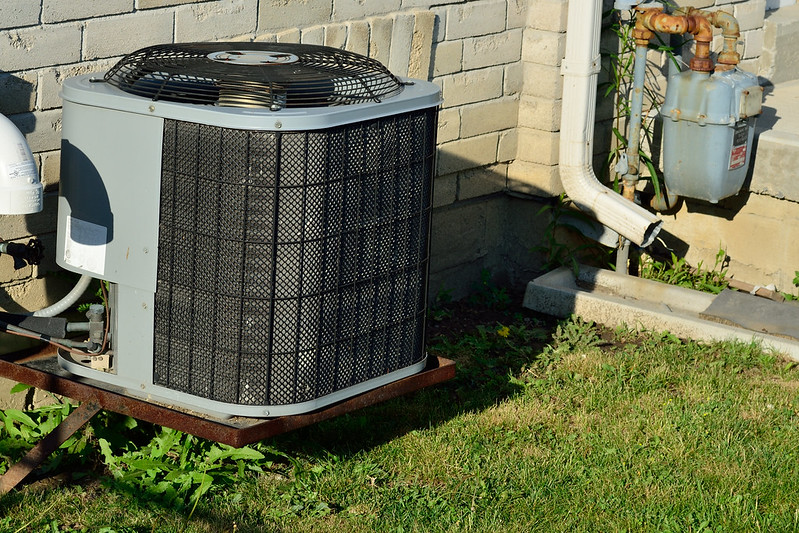 ---
How Do I Know Which Refrigerant My Air Conditioner Uses?
Check the label on the side of the unit. It should have a section labeled "Charged With" or "Contains" followed by the refrigerant type.
Here is an example: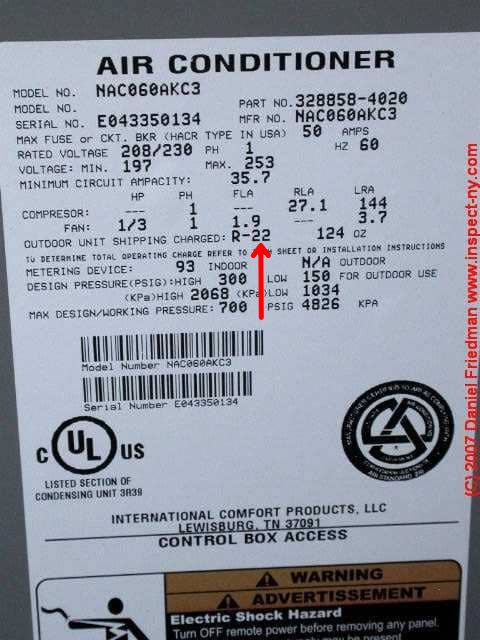 Types of Refrigerants Used in Central Air Conditioners
R-22: The Old Standard
Most air conditioners that were installed before 2010 use a refrigerant called R-22 (aka, "Freon"). The refrigerant is what keeps the air running through the system cold. R-22 was introduced in the 1950s but is now being phased out in favor of a more environmentally-friendly option.
In the United States, sales of air conditioning units that use R22 ended in 2010. So, if your air conditioner was made in January 2010 or later, then your unit does not use R22 coolant.
R-410a: The New Standard
Also known as "Puron," R-410 is the new industry standard coolant for central air conditioning units. R-410 is the coolant replacing R-22 as the new standard refrigerant for home A/C units.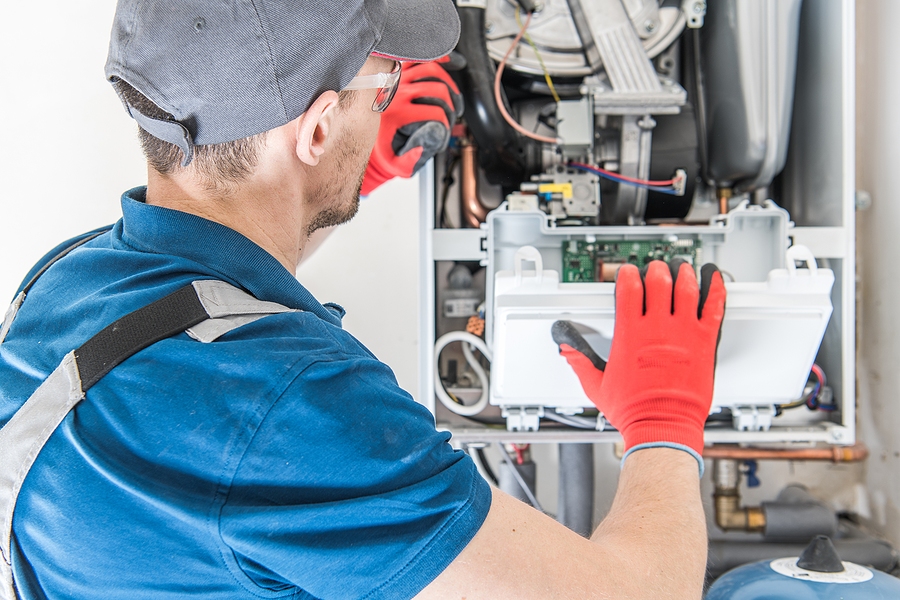 Refrigerant FAQs
Can You Still Get R-22 Refrigerant?
Recovered or recycled R22 might be available to purchase, but the cost continues to rise as the supply runs down.
Can I Convert an R-22 System To Use R-410?
You could, but it could cost just as much as replacing it with a new system. The reason is that R-22 and R-410 run at different pressures, which would require replacing many of the unit's most expensive parts. Therefore, it almost always makes more sense to replace an R-22 system with one that operates on R-410.
How Do I Know If My Home AC Is Low on Refrigerant?
Warm/room temperature air coming from the vents
Home takes longer than usual to cool
Your electric bill is higher than normal
Evaporator coils are frozen
How Much Does It Cost To Refill Refrigerant in an AC Unit?
There are two reasons why your AC might need a re-charge: 1) It was underfilled from the start or 2) the system has a leak. A leak is a much more likely scenario. Once the leak is repaired, the system can be recharged with new coolant. The total cost for labor and refrigerant re-charge can range from $200-$500.
What Happens to Used Refrigerant?
When we need to evacuate a system, we use a special refrigerant recovery machine and fill empty cylinders, which we get from local refrigerant supply houses. Then, we return the filled cylinders to the supply houses. From there, the filled cylinders go to a refrigerant recycling center. Once the refrigerant is recycled, they resell the recycled refrigerant back to us for use in other AC systems. All refrigerants are required to be recycled under the Clean Air Act, not just R-22.
---
Request a Free Estimate
If your home's AC is not running properly or you're wondering what it would cost to replace an old R22 unit with a new one, contact us today. We'll guide you through your options and create an accurate estimate for you.
Call 610-273-2369 or contact us to get started!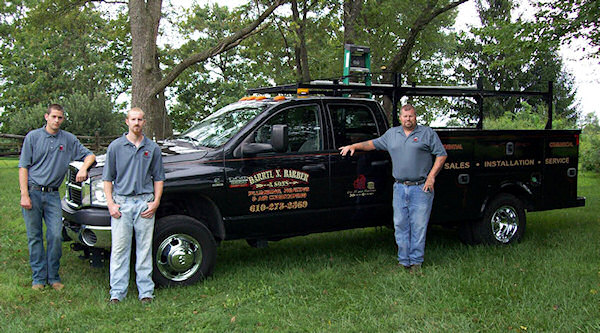 ---