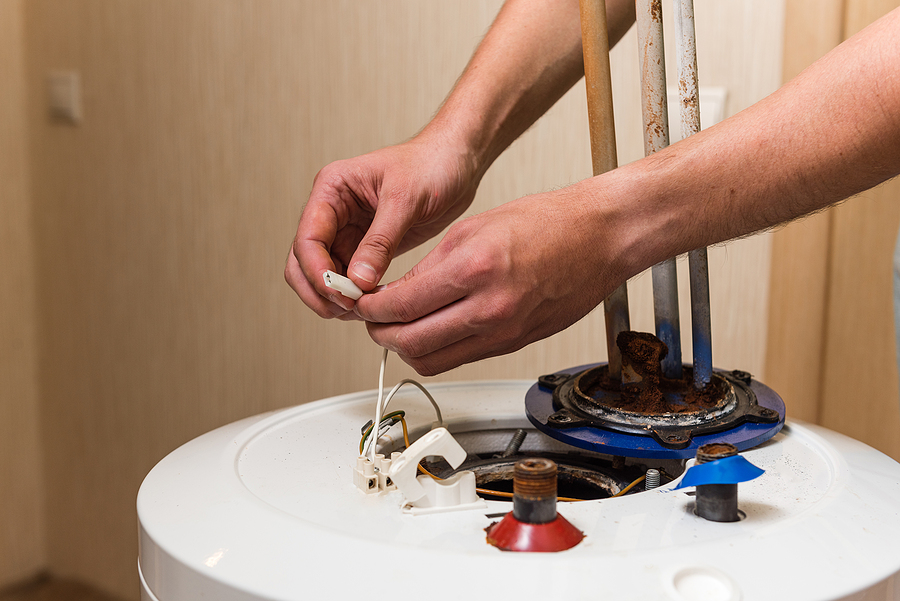 Contact Us for Prompt Water Heater Service in Chester County
We offer reasonable rates and will repair or replace your hot water heater properly the first time. Call us at 610-273-2369 to request a service appointment!
---

Water Heater Leaking? No Hot Water?
Our expert plumbers are available 24/7 to help you when you need them most.
---
Is it Time to Repair or Replace Your Water Heater?
Does your hot water feel more lukewarm than steamy? Have you suddenly lost water pressure halfway through your shower? Is your current water heater old or expensive to run? Any of these factors could mean it is time to repair or replace your water heater. Here are a few indicators that it is time to repair or replace your hot water heater.
Water Heater Is Leaking From Bottom
This is a no-brainer. If your hot water heater is leaking from the bottom or the attached plumbing, it is time to give us a call! We are available 24/7 for emergency service.
Water Does Not Heat
There is nothing worse than stepping into the shower expecting the warm water to wash away your stress and getting hit with a blast of icy-cold water! If your hot water heater has stopped heating, there are a few things that you can check before declaring the unit broken. First, check to make sure you haven't blown a fuse or flipped a breaker. If you have natural gas, check to make sure the pilot light is still burning. But if your power source is solid and the unit runs, you are likely going to need someone to diagnose and fix the problem. Whether it is a sticky valve, a broken thermostat, or a burned-out heating element, repair is a viable option.
Your Hot Water Runs Out Too Fast
Water heaters come in a variety of sizes and styles and at some point in time, the size or style you have is no longer what you need. Whether your family is growing or downsizing, the wrong size or style of water heater can end up costing you needlessly on your monthly power bills. The experts at Darryl Barber & Sons can help you determine what is best for your needs – from conventional tank storage heaters to tankless to solar or hybrid models, we install, maintain, and service them.
Your Conventional Water Heater Is 10+ Years Old
With periodic maintenance, conventional tank style water heaters typically have a 10–15-year lifespan. Inevitably though, the minerals in your water will corrode the tank lining and your unit will develop leaks. Furthermore, units that are more than 10 years old are not nearly as energy efficient as today's options. The professionals at Barber Plumbing & Heating will listen to your needs and concerns to help guide you to the style of water heater that will suit your situation and possibly save you money on your power bills as well.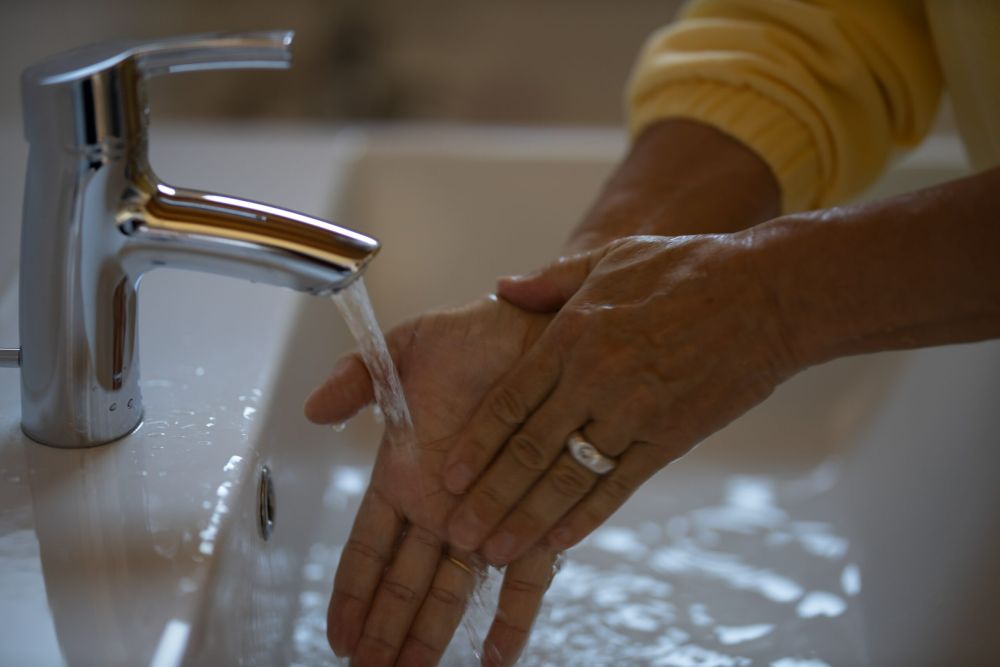 Water Heater Types We Service & Install
Conventional Gas or Electric Tank Style: These industry-standard heaters are found in most homes and with periodic maintenance, can be an affordable solution with a 10–15-year lifespan
Tankless: These heaters provide an unlimited stream of hot water on demand and only consume energy when they are in use. Because they are typically on the smaller side, a single unit can rarely supply hot water to more than one bathroom or appliance at a time and busy households may need two or more.
Solar Water Heaters: These systems can be direct or indirect solar water heating systems, meaning the water is heated directly by circulating through the solar panel or water is heated through a heat exchanger that is charged by heat-transfer fluid circulating through the panels. Solar water heaters are incredibly energy-efficient and typically require very little maintenance.
Hybrid/Heat Pump Water Heaters: These systems provide an increased level of energy-efficiency via heat pump technology while still utilizing the conventional tank storage. Because they do not rely solely on gas or electricity for water heating but rather consume the energy necessary to run the heat pump which pulls and then heats warm air from the room, they are an energy-efficient alternative that installs easily in the same space as a conventional tank unit.
Should You Repair or Replace?
The rule of thumb that we tend to apply when suggesting whether to repair your existing unit or replace it with something new is will the repair cost 50% or more than the cost of a new unit. Granted, there are always exceptions when even expensive repairs make more sense than starting over but – especially when considering conventional units – this guideline is the industry standard.
Our team will help to guide you through the decision process as you consider:
The type of fuel used
The size/space available
Energy-efficiency and your preferences
Costs associated with each option
Available rebates
---
---
Water Heater Brands We Trust
Our licensed plumbers use only the best parts and equipment from trusted brands using repair and installation methods.


---
Dependable Water Heater Services for Chester County
We are a family-owned plumbing, HVAC, and remodeling company serving our neighbors in southwestern Chester County. We've been in business since 2004.
We offer residential plumbing and HVAC repair and scheduled maintenance services throughout Chester County and surrounding areas including:
Honeybrook
Chester Springs
Phoenixville
Downingtown
Atglen
Coatesville
Cochranville
Thorndale
Morgantown
Glenmoore
Kennett Square
---
Contact Us To Schedule Your Service Appointment
Call 610-273-2369 or complete our contact form below to get a water heater repair or replacement estimate.