Meet Our Team
EXPERIENCE YOU CAN TRUST
Barber Plumbing & Heating (also known as Darryl Barber & Sons Plumbing) is a 3rd generation business providing outstanding plumbing solutions to residential and commercial customers in western Chester County. With over 75 years of combined experience, you could say that plumbing is in our genes. Darryl grew up learning his dad's plumbing business. Both of his sons, Chad and Jordan followed Darryl's footsteps working in the business from an early age, and in 2004 Barber Plumbing & Heating was established.
FULL SERVICE AND BEYOND
Barber Plumbing take pride in a multi-dimensional business offering traditional plumbing services, HVAC, bathroom and kitchen remodeling, carbon monoxide testing, geothermal system installations, and more.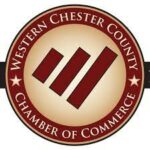 CERTIFIED, LICENSED, AND INSURED
We keep updated in the latest technologies and programs for your family's safety and comfort:

IGSHPA Certified
We adhere to certain IGSHPA standards for geothermal system installation and design.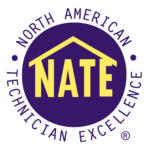 NATE Certified
We are NATE certified, which is the leading certification in the HVAC industry. Our HVAC technicians all receive continuing education and formal testing on heating, ventilation, air conditioning, and refrigeration.